If you think that your schools can't afford quality Instructional Coaching, we'll change your mind!
Instructional coaching is an effective action step that can be instrumental in helping schools meet goals in mathematics, reading, and writing.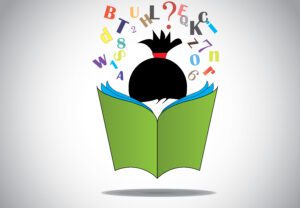 The purpose of Instructional Coaching Empowerment™ is to help close the student achievement gap and accelerate learning for all students by building teacher capacity through implementation of effective instructional practices.
Instructional Coaching Empowerment™ provides:
Job Embedded Professional Learning
Knowledge Base of Effective Strategies
Practice of Strategies and Feedback through Peer Coaching
Planning with Teachers
Targeted Workshops
Relevant Book Studies
Professional Development for Staff Meetings
Strategies and Feedback during TBTs
Assistance for Students and Teachers in the Classroom
Parent Workshops
Instructional Coaching recognizes the needs of each individual teacher and can be tied to a School Improvement Plan, the District Plan and the State Plan.  Effective collaboration can result in the ultimate goal of improved student performance.
"Instructional coaching is fundamentally about teachers, teacher leaders, and school administrators examining practice in reflective ways with a strong focus on student learning." (Annenberg Institute for School Reform)
"…has been wonderful and truly impacting change at Norwood!"
(S. Barte, Principal, Norwood Elementary)
What does the research say? 
Becker (2001) and McGatha (2008) studied mathematics coaches who worked with teachers but were not part of large scale professional development programs.  Teachers in these studies experienced positive changes in their instructional practices, which included; focusing more on the concepts of mathematics rather than as isolated topics; emphasizing problem solving over skill-based instruction (Becker 2001); using students' work to inform instruction; and allowing students to think for themselves, which resulted in significant increases in students' mathematical thinking and communication (McGatha 2008).  All four studies indicated the potential for coaches to have positive impacts on teachers' instructional practice.
Contact us to discover how you can implement Instructional Coaching Empowerment™ in your school or district.
It's much more affordable than you'd think and you won't even have to dedicate any of your current staff!
Becker, J. "Classroom Coaching: An Emergent Method of Professional Development." Retrieved September 29, 2005, from teachersnetwork.org/TNPI/research/growth/becker.htm. 2001.
McGatha, M. "Levels of Engagement in Establishing Coaching Relationships." Teacher Development 12, no. 2 (2008): 139-50.